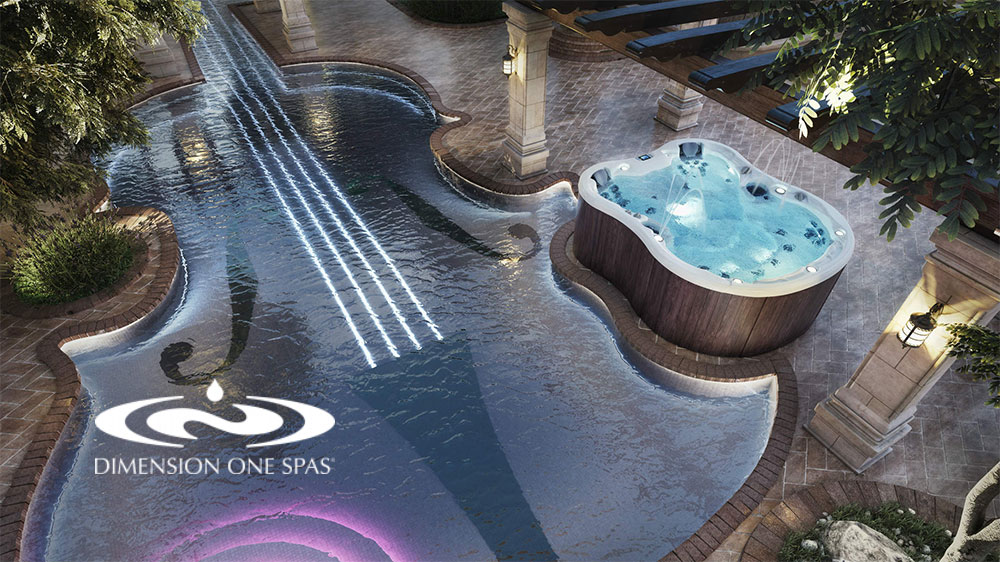 DIMENSION ONE SPAS®
FOUNDED IN 1977, HAS GROWN TO BECOME ONE OF THE WORLD'S LEADING MANUFACTURERS OF HOT TUBS.
Dimension One Spas® (D1®) is the leading manufacturer of award-winning hot tubs and home to the world's first curvilinear spa. D1® Spas is based in Carlsbad, CA and sold through a network of retailers in the United States and worldwide. With more than 40 years of experience, the company's four product lines and patented features offer a higher class of design, performance and value that meet a variety of consumer needs. In 2007, D1® was awarded the Silver Medal Shingo Prize, becoming the world's first and only hot tub manufacturer to receive the distinguished award. D1® hot tubs have also achieved the Spasearch Buyer Guide's highest "Recommended" rating – see more about our awards here.
At Dimension One Spas®, our precision engineering is evident in every detail of every hot tub we sculpt, derived from a thirst for knowledge and a love for the latest technology. With over 40 years of pushing the envelope of what a hot tub should be, we have integrated intelligence, utilized the most durable materials and given you more features that give you exactly what you need. There is so much to love about owning a Dimension One Spa.
---

Share with a friend